1 tag
Big boy
Dominic: Mummy look!
Sam: I see! Who's a big boy in a big boy shirt?
Dominic: Meee!
Maia: Dominic go put on yu pants!
2 tags
Freedom from our phones? →
A good article by Tim Challies that I can appreciate even though I don't and have never owned a smartphone. I do however use computers all the time, so I'm often absorbed in a larger screen. Are phones - and computers - helping us to stay close to those who are closest to us or do they take us away from them?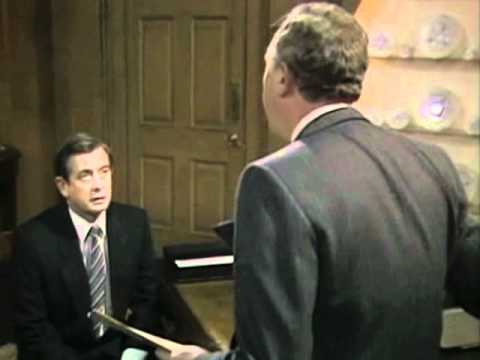 3 tags
Thoughts on Psalm 88
A friend of mine recently asked me for my thoughts on Psalm 88. They grew pretty long pretty fast and I thought it would be worth it to archive them here. So here they are. 1) A part of the purpose of the song is for the writer to express himself - to say how he's feeling. That in itself is a helpful thing. When we are not able to say how we're feeling, even when we're feeling...
1 tag
Why Posture Matters →
Stephen Miller writes on how our outward posture in worship should express an inward reality. 
The right reason
Maia: Daddy, why are you taking your Bible?
Me: Because we're going to church.
Maia: Are you going to preach?
Me: No.
Maia: Then why are you taking your Bible?
Me: ...because my Kindle isn't charged.
5 tags
Dead birds and shadows - a reflection on Leviticus...
This may strike some as a strange observation from Leviticus chapters 4 and 5, but animals are valuable. That might seem counter-intuitive on first thought, since the Levitical system instructed the killing of animals for many reasons, in response to various sins, in order for the Israelites to maintain relationship with God. Doesn't that mean that they were being taught not to value...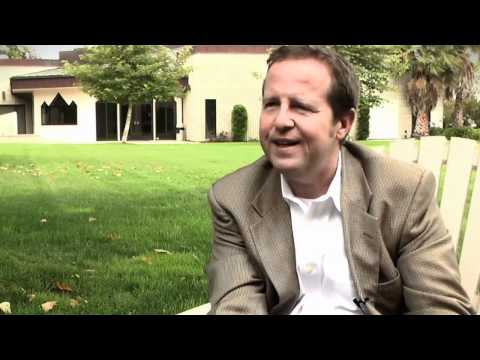 4 tags
Forgiving from the heart - a meditation on Matt...
Weightlifting is hard work. At least three different times in my life I've tried weightlifting regimes for an extended period. My mentality towards it was always the same. I couldn't help but think of weightlifting when I read Peter's question to Jesus in Matt 18:21. "Lord, how often will my brother sin against me, and I forgive him? As many as seven times?" That's exactly...
"The real battle in our times would not be the inerrancy or infallibility of..."
– Tim Challies (via seanetaylor)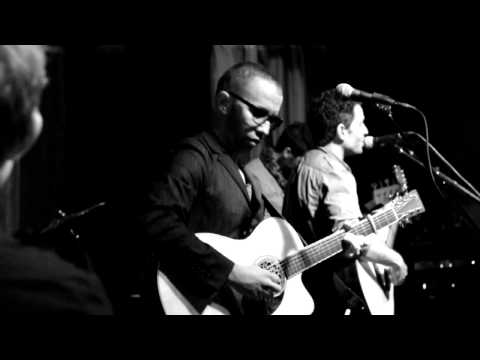 2 tags
Peter: Guarded by God's power
I started writing this months ago - December I think - but here it is. I was reading in 1 Peter 1 a couple of days ago. It's become quite a familiar passage and book for me. We spent some time on it in the cell group I lead a few months ago and I spoke in church a couple weeks ago from 1 Peter 2, so I'm starting to remember some of the phrases even though I haven't intentionally...
"It is important to understand that fruitfulness and growth are the results of..."
– Robert McGhee via Tullian Tchividjian
3 tags
"In our day we have defined the meaning of life as "getting to know yourself."..."
– Brad Hambrick
I figured myself out... sorta
I've been trying to figure out the reason why I haven't been blogging for the last many months. I think I've found the root, or at least one of the main roots. I've been self-absorbed and self-conscious. It's not that I haven't had things I've been thinking about or things that I've thought are worth saying. It's not that I haven't come...
1 tag
"Some men seem to devote most of their energies to the task of seeing just how..."
– J. Gresham Machen (via derekthornton)
1 tag
Parents, Beware: Proverbs Are Not Promises →
It took me some time to understand this - proverbs are not promises. Therefore let us be obedient and trust God even when our lives don't go the ways we hope and pray they would.
2 tags
"Whatever be done… in the way of giving up, or self-denial, or deadness to the..."
– - George Mueller Blessings, David Jee [Eternity Bible College] (via christisenough)
2 tags
mikeclevenger: "The supremacy of God in all things is the great reward we long for in fasting. His supremacy in our own affections and in all our life-choices. His supremacy in the purity of the church. His supremacy in the salvation of the lost. His supremacy in the establishing of righteousness and justice. And his supremacy for the joy of all peoples in the evangelization of the world." ...
3 tags
Abortion is as American as Apple Pie →
An article by Al Mohler that's worth reading… and thinking about.
2 tags
Watch
This a very good, and at times quite deep discussion about art and how evangelicals relate to it. Tell me what you think.
1 tag
"Jesus Christ is one person with two natures, divine and human, such that he..."
– John Piper - The Sovereign God of "Elfland" (Why Chesterton's Anti-Calvinism Doesn't Put Me Off) Both arms up the in the air, cheering!
3 tags
The Sovereign God of "Elfland" (Why Chesterton's... →
Great post. I have a copy of Chesterson's "Orthodoxy" on my Kindle. I'm happily growing into a more and more happy Calvinist.
2 tags
"The ultimate goal of theology isn't knowledge, but worship. If our learning and..."
– Sam Storms (via derekthornton)
1 tag
http://www.desiringgod.org/resource-library/taste-s... →
I'm preparing to speak in church tomorrow on worship and this article captures some of my convictions well, and is leading me towards others. Let's keep working towards "undistracting excellence". Nuff rerk to do!
2 tags
Music - Gift or God? →
This is a great post by Bob Kauflin which is worth thinking through. I've constantly wrestled with my relationship with music - as a writer, performer, and worship leader - and I think this is a good guide for continued wrestling.
3 tags
The entire "Christmas" story in one verse →
Yes, I'm aware that the "Christmas story", traditionally celebrated at this time of year by many, almost surely did not happen at this time of year. This is a good read though and these verses are worth meditating on at this time of year and at any time of the year.
Free Kindle version of Money, Possessions, and... →
I'm sure this won't last forever so grab it while you can.
2 tags
Why is it that Faith Alone Justifies? →
Wonderful thoughts from J. Gresham Machem, via John Piper, via Erik Raymond. I've been planning to get my hands on "Think", Piper's book that Raymond is referencing. I'm grateful in the meantime though that Raymond is reading and quoted Piper and that Piper read and quoted Machem, so I can reference Raymond referencing Piper referencing Machem. Funnily enough, I told...
2 tags
Remembering Memory →
Kevin DeYoung weighs in on worship and the old song/new song debate. Useful thoughts. I'll share my own sometime soon. Maybe I should promise. Oops. I think I just did. Guess I"ll have to do it now. 
1 tag
One of God's Purposes in Suffering →
Suffering is never in fashion, but I think it's as unfashionable as ever right now in the Western Church. Slowly though, I think God is saving us from our misconceptions that what he wants for us right now is always to thrive in all the ways that everyone else in the world wants the thrive. Sometimes he wants us to suffer. Thanks to Tim Challies (and Ligon Duncan) for laying the fact out...
Where child sacrifice is a business →
This was tremendously hard to read. It's a BBC investigative report that details the rise in child sacrifices in Uganda over the last several years. Why? They think it will get them money and prosperity. And of course the witch doctors are charging well for the service. "… the love of money is a root of all kinds of evils." 1 Tim 6:10. God help us all.
1 tag
View from the Other Side of the Mic →
Ronnie Martin blogs about the difficulties involved in leading worship. I agree. I've been thinking in particular about the way it appears, that many people have no idea how much their facial expressions and body language can affect the worship leader. Sometimes it feels more like you're standing in front of art critics or prisoners who would rather be anywhere else than here, than...
Back, without fanfare.
I haven't blogged in many a day, apart from the lyric I quoted a couple of weeks ago. I'll blog about why that has been soon enough I hope, but suffice to say in this time of not blogging I've grown more and more convinced that I need to be doing this - that this is worth the time and sacrifice and mental effort to think things through and say them as clearly as I can. So this is...
"If I come now I may turn back. Be that as it may."
– Me - King of Hearts, 1997
1 tag
The What and Why of Hyper-Calvinism →
Fascinating read and good stuff to ponder. 
1 tag
Watching Dominic - Maia, 2 years and 6 months
Maia: Daddy, I want some juice after I go to church.
Joel: You mean before you go to church? Sure. Please look at your brother and make sure he's okay.
Maia: Dominic, step back! Go ova dere! Cho!
Joel: Erm, thanks dear.
2 tags
The Gift of Friendship and the Godliness of Good... →
A great wrap up to a great series. Very challenging. I need grace to be a faithful friend.
2 tags
The Gift of Friendship and the Godliness of Good... →
2 tags
The Gift of Friendship and the Godliness of Good... →
2 tags
The Gift of Friendship and the Godliness of Good... →
Kevin DeYoung has been blogging over the past couple days about friendship. It's been good reading.
2 tags
Second thoughts on family worship →
Interesting read. I've been trying to decide how to approach some structured time together before God for my family. This is definitely some good food for thought.
2 tags
"If the God of the Bible is the one true and living God, the keeping of his..."
– R.B. Kuiper via Tim Challies
3 tags
We Don't Want to Live at Second Hand →
This is a very important encouragement for me right now. I've been reading a lot of things and I think I'm starting to treat spectacular truths like information to be understood conceptually. They need to sink into the core of me so that they are transforming rather than just informing.
"Whatever you do, work heartily, as for the Lord and not for men, knowing that..."
– Paul - Colossians 3:23-24 (ESV)
2 tags
Christians should not be boring →
Agreed. For Christ sake, let's be passionate about something!
1 tag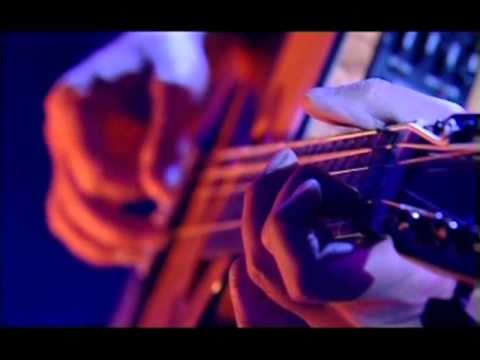 5 tags
The weakness of brevity
Yesterday I read a bumper sticker and it reminded me how much and why I dislike brevity in attempts to state the truth. It not just my aversion to some, like "Jesus is my co-pilot", which completely mangle the point of the gospel. In general I find that brief statements are rarely able to convey truth effectively because they lack the context that gives them their weight and...
"I'm not afraid of failure; I'm afraid of succeeding at things that don't matter."
– William Carey (via christisenough)